Hi friends,
I'm looking to replace multiple Pause actions with another Pause action with a different value. I'm doing this by copying the 0.25 Pause action then holding CMD and selecting two 0.5 Pause actions.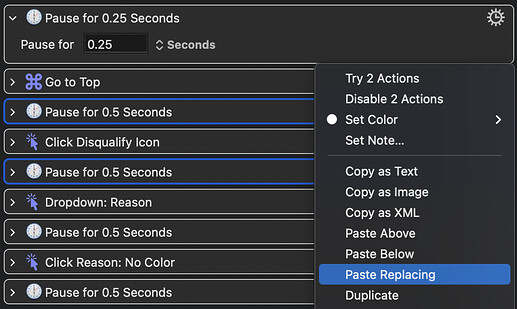 After right-clicking and selecting Paste Replacing, I expect all the 0.5 Pauses to turn into 0.25 Pauses, keeping their place in the macro, but that doesn't happen, Keyboard Maestro just deletes all the actions except the last one, which it replaces.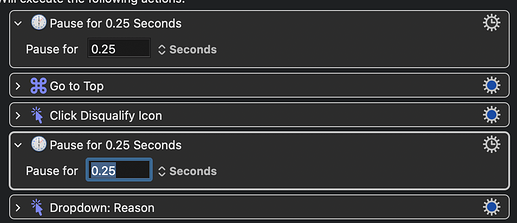 Any help is appreciated. Thanks!