Hello,
I'm trying to introduce a pause until Finder finishes copying a folder from a copy file action in this macro.
I'm assuming that the Pause Until Any Window Does Not Contain "Saving" action will work (please see attached screen shot and macro). However the system copies so fast I can't tell if it's really pausing.
I assume there is a simple shell command that checks the status of Finder operations, and I can pass that status as a variable? Can't seem to google up that shell command.
Here is the macro. I'd like to pause at the end, after the macro initiates a copy of a the folder. Then I'd like to add further actions.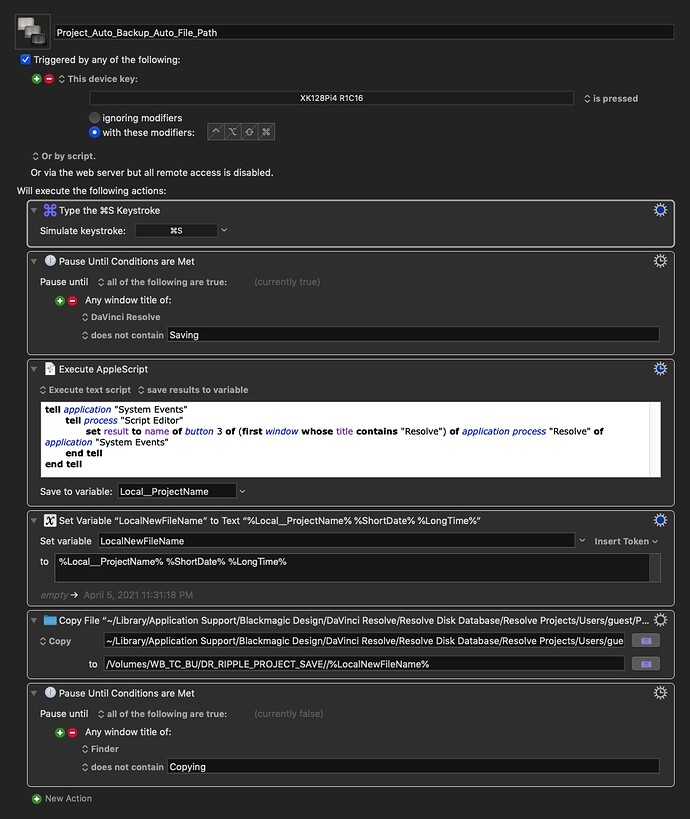 Project_Auto_Backup_Auto_File_Path.kmmacros (5.5 KB)
Thanks!