Hi guys,
I'm trying to create a macro to transform my bank .csv file into one that is accepted by my finance software. I'm using below regex statement but it doesn't match everything.
(.+);(.+\n.);(.+);(.+\n.*);(.+);(.+);(.+);(.+)
test bank statement.csv.zip (1.1 KB)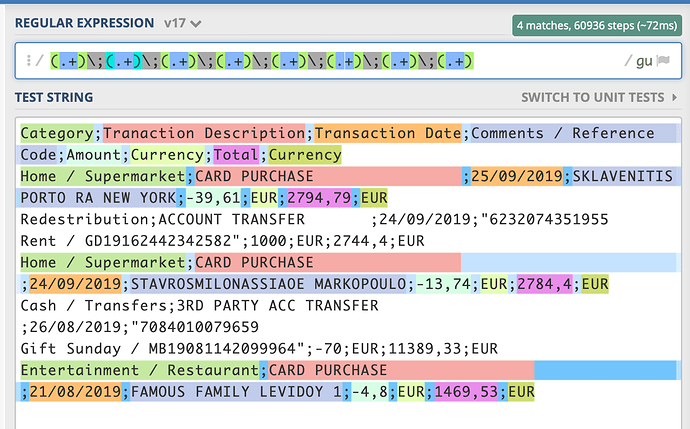 The problem seems to be on the 2nd & 4th blocks where there are new lines.
I tried adding \n*.* in those groups but it messes everything up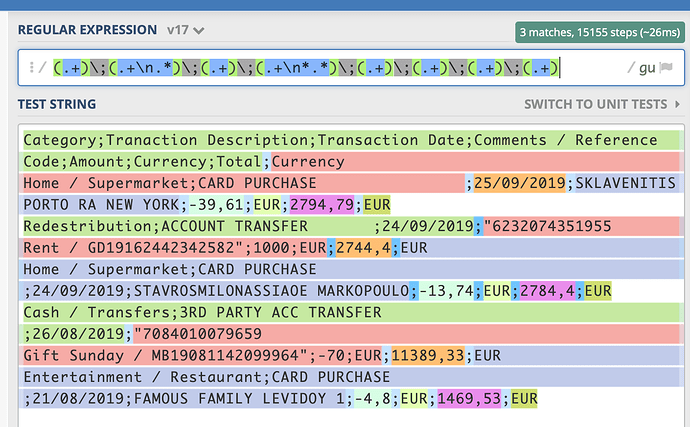 As you probably got from the screens, I'm using regex101.com for developing my regex statements.
Thanks a lot in advance guys!
Panos