I would like to (irrespective of the app which is foremost, but will be Mail, nvAlt, Word, whatever):
Display some text (with Display text in a window), and while this continued to be present and not dismissed

Prompt for User Input

And for the result of selecting an option

Go to one or more If Then Else, and paste certain text.

Then dismiss the Display text in a window automatically.

to 4. are not a problem. 5. is the problem as I cannot find the function to automatically bring it into focus and then dismiss it. Is this possible and how can I do it?
Any help would be gratefully received.
Picture of relevant part of macro: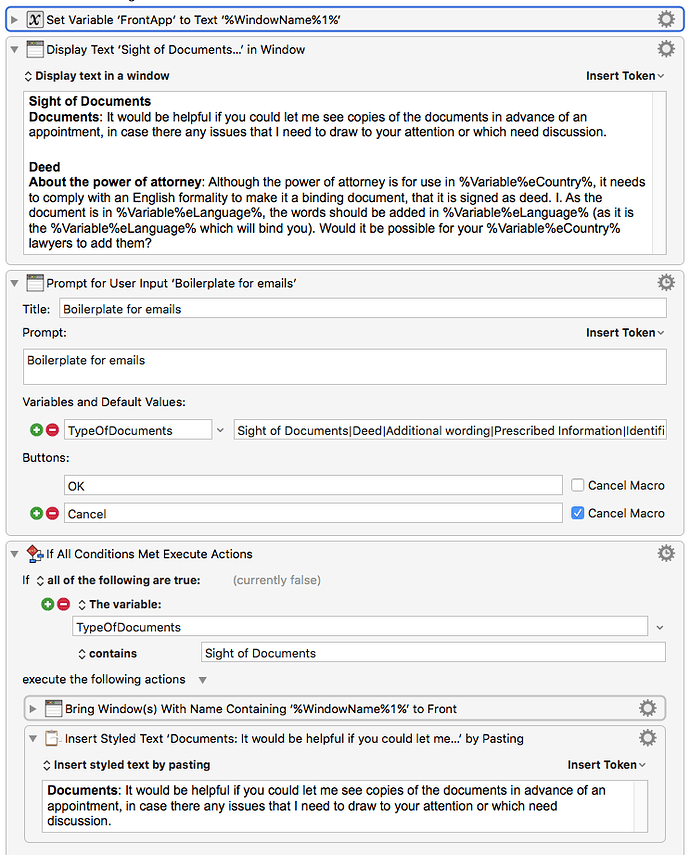 and macro itself: Boilerplate for emails.kmmacros (28.3 KB)