Mine is just an example of an Action. To make it a macro, you just create a macro with this action in it. Then add a trigger for the macro: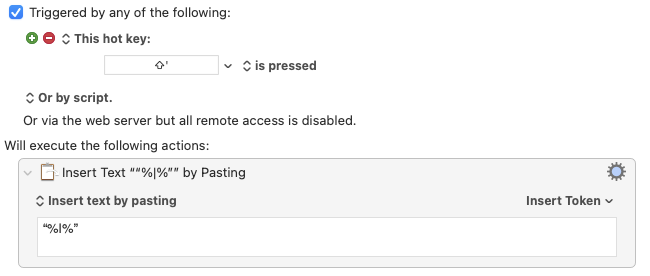 Edit:
Maybe I should upload the macro for you. So here it is:
MACRO: Insert Quotation Marks
DOWNLOAD Macro File:
Insert Quotation Marks.kmmacros
Note: This Macro was uploaded in a DISABLED state. You must enable before it can be triggered.
---