I'm attempting to remove Typinator and switch to KM for all my text expansion needs, however there is one very neat functionality that I haven't yet been able to replicate and am curious to know if this is possible.
By default, Typinator comes with an expansion set that allows for simple date increments (+/- 1 day or 1 week). What triggers this expansion is yyyy-mm-dd+. I've managed to replicate this in KM with ease, but what sets Typinator's usage apart is that I can keep incrementing. So, by simply typing a date and appending + or - i increments/decrements the date. I after it has expanded the new date, I add type + again, it increments again ad nausea...
This is what I can't replicate in KM.
I currently have this setup: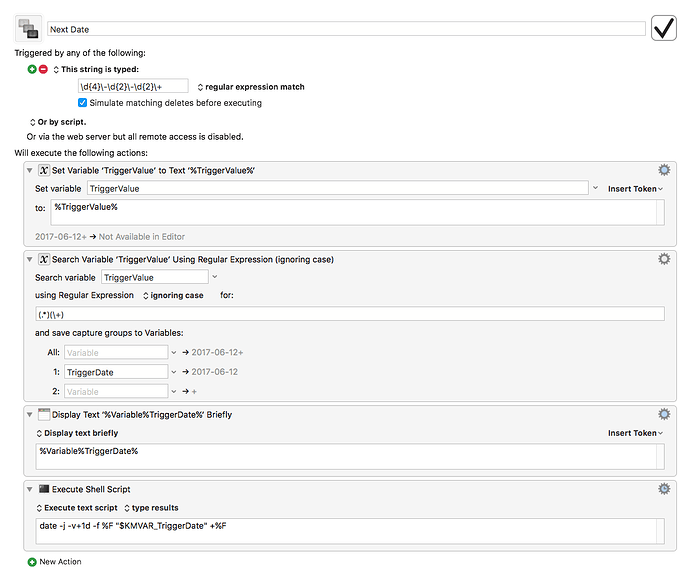 and it works great, however, if I then type another + after the text has been typed out, nothing happens. Same if I use a snippet to add the date and then add a +
Edit: Thought it may be a little easier to show what I'm attempting to replicate: http://share.plobo.net/5hsw7Ma8rmtFIO2iIG0bynkVIJsOFDu7c