I keep having a macro timeout on what SEEMS like it should be a straight forward Macro,
If my computer is idle for more than 10 minutes I want to it activate Chrome and Slack.
I have it triggers to check 5 minutes, but usually, when I come back to the computer I see the Macro has timed out.
The error I get in the log is
2020-03-27 13:27:45 Running application query took a while
I can't figure out why it won't run am I missing something obvious here. I have it set in the global macro group. I have tried building it from scratch as well.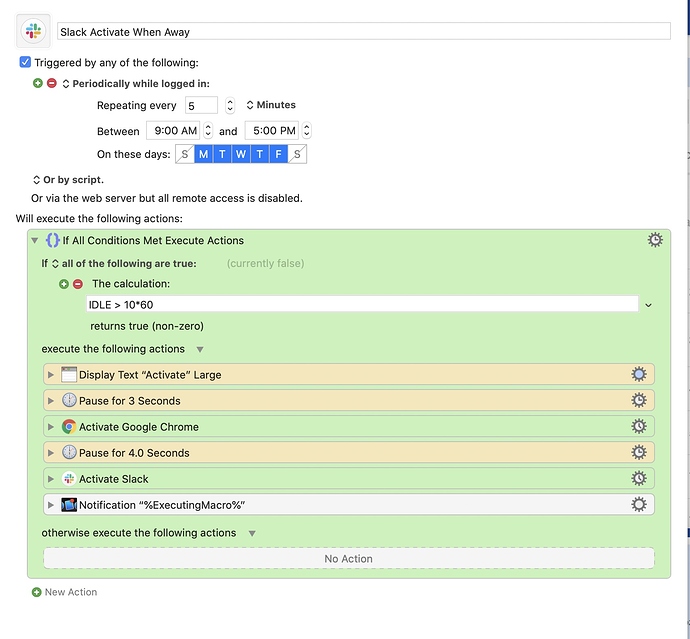 Slack Activate When Away.kmmacros
(24.2 KB)