Scroll Mouse Up with Control Down — doesn't work
I need this, in exactly this order:
press and hold ⌃
simulate scroll wheel up
release ⌃
Here's why: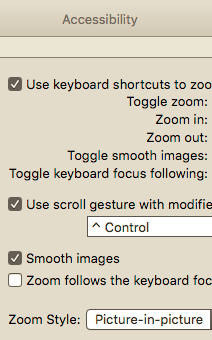 I can't figure out a way to do this purely in KM. It seems to me the following should work, but all it does is scroll up 100. There is no evidence the control key is down. Ideas?