Sleepy, thanks for the replies and sharing the macro. I can't seem to work it right, though... It keeps copying the text in Keyboard Maestro and searching the browser (switched from Safari to Chrome*)

Initially, all I wanted to do is have key commands that are used to select the text, open background tab, search website. No need for a menu...
However, I like your system because it can be more efficient to search multiple sites at the same time rather than keyying each one.
Here are the other websites that I have added to the extension, in case you were interested: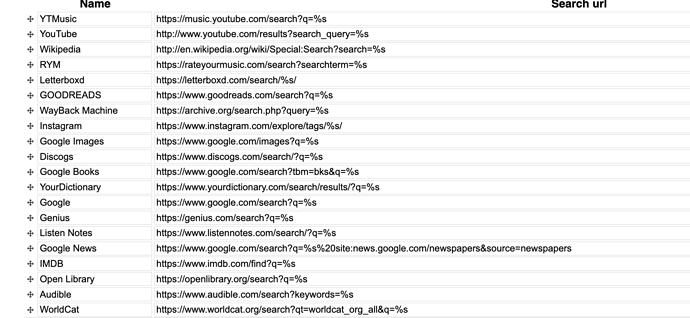 *I also have local libraries and their libby counterpart.
*I don't like the idea of using Chrome myself, but it has the best extension support... Does this not erase all remnants of an app..? It's what I use, when I need to delete an applicaton: AppCleaner