I have been using an "Insert Text by Pasting" macro to enter my pwd for MS Remote Desktop (MRD).
However, after a few logins I can no longer paste into MRD'S pwd field (for reasons I don't understand, nothing appears), so I have to instead manually type in the pwd. I thus decided to create a new KBM macro for those situations, using Insert Text by Typing. However, it doesn't work because the shift key isn't recognized when using the macro to type into the pwd field. For example, when I use this: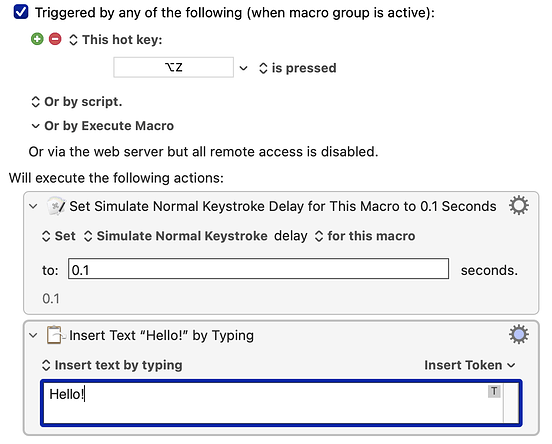 What appears in the pwd field is instead this:
hello1
This is specific to the pwd field. If I instead use the macro within TextEdit, I get this:
Hello!
I tried increasing the delay to 0.5 s, but it didn't fix the issue.