Hi, y'all,
Here's an odd one. I can't get the "If All Conditions Met Execute Actions" to work properly. Here is the code for the if statement: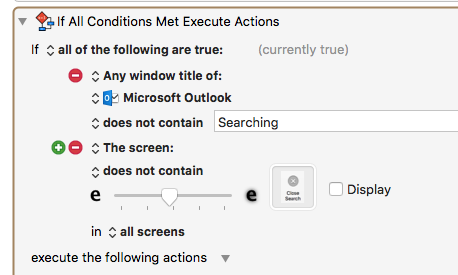 And here's one of the frontmost Microsoft Outlook window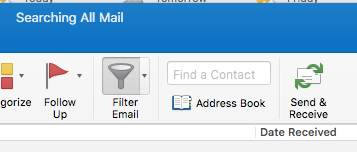 Pretty clearly, the first clause is false because the window does indeed contain "Searching", and the "all conditions are met" should be false. (It isn't.) Stranger, in the very same macro, just up a ways, I have this: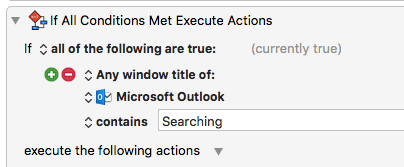 Stranger still, if I change the "contains" to "does not contain" in the If immediately above, nothing changes. It stays true.
Any ideas what's going on here?
Thanks,
Bill