Hello,
Does anyone know how to create a trigger that paste the current date in unicode subscript? i.e. Converting 6.16.20 to "₀₆.₁₆.₂₀"
I've been using this website to convert but would love to be able to quickly convert using KM.
This is the closest I've come but since it it not unicode the text does not appear in subscript in certain fields.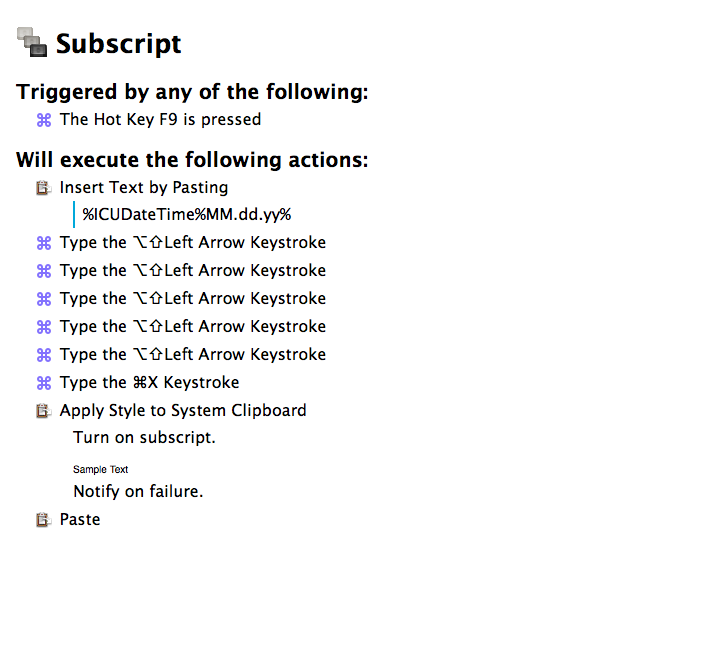 Thanks!