I am having a heck of a time trying to wrap my brain around how regex operations work in KB. I have this block of text that I am searching through. I am looking for the Markdown footnote tags. The regex itself works properly. I've tested it online and in Patterns.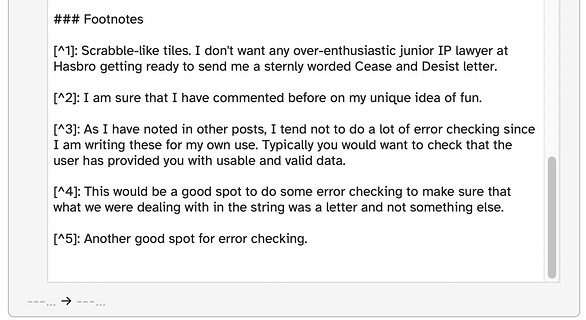 This is the block that I am running just to test (I know that the $(1) doesn't work that way).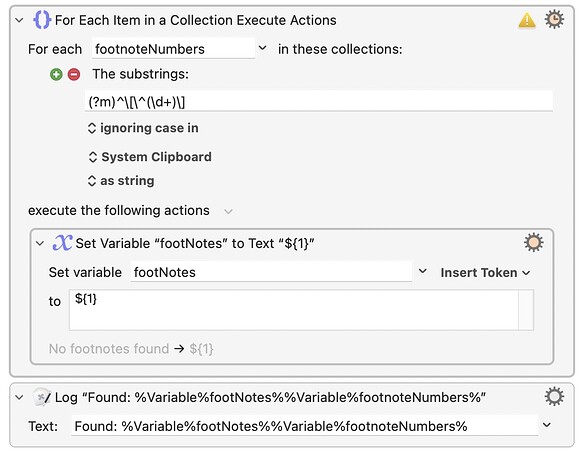 So even though there are 5 capture groups in the text and I am using a For Each the action is only capturing one. This is what I get back from the log
2023-03-05 06:48:48 Execute macro "Footnote" from trigger Editor
2023-03-05 06:48:48 Log: Found: No footnotes found1
So it is only finding a single one (the 1 at the end) and it is also not setting the value of the footNotes as it indicates in the action that it would.
So I am not sure what I am doing wrong. Can anyone steer me in the correct direction?
Thanks