Hello,
I would like to delete a named clipboard Temporary that I think is not in use anymore. But when I try to delete it, I get this prompt.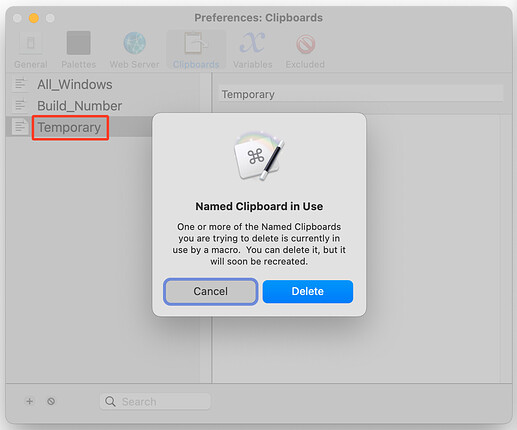 The Value Inspector shows the named clipboard does not have a value.

Is there a way to find out which macro could be using named clipboard?
Thanks,
Chris