I am trying to figure out a way to make the following:
I want to be able to type a hot key (option + cmd + enter) that will Center and Resize to the specific sizes in the below picture.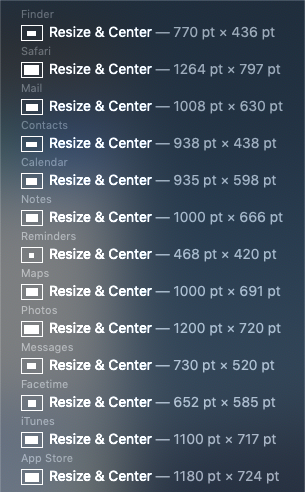 I do not know how to make it so that the same hot key will work for all programs, but specific to that program. I am not sure if that makes sense.
Basically, i want it so that Option+Cmd+Enter will Center and Resize Safari to 1264 pt x 797 pt, Center and Resize Finder to 770 pt x 436 pt, etc. depending on which is the front window.
If anyone is willing to help, it would be appreciated.