Hello,
I've just found out that the Midi Keyboard i use has a hardware fault. With the Midi Drum Pads
But i was wondering if it was possible to create a script to workaround the problem.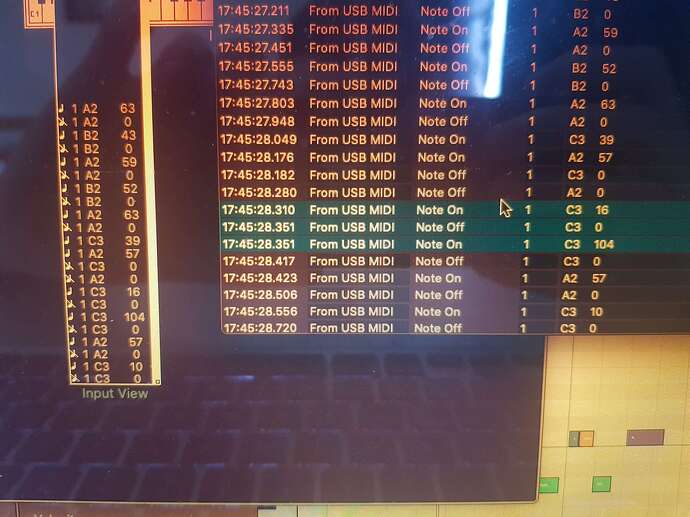 If you look at the three highlighted notes on the midi monitor.
The 1st note is what i wanted then it switches off.
But at exactly the same time it's switched off, it is switched back on again, an its much louder.
It makes trying to use my Drum pads very difficult as this happens regularly.
I was wondering if it was possible to only allow another midi note to play after a few milliseconds or a few tengths of a second until another midi note is allowed to play, hopefully stopping the hardware issue.
Or maybe there is a better way of solving the issue.
Many Thanks