This is one of those obvious things, but maybe it'll help someone...
There are times when I thought the only way to click somewhere in a given window was through a Click at Found Image action. But if the window's shape differs from run to run, it's possible the image might not be found due to being in a tougher-to-spot location, or possibly not even onscreen.
To work around this, and to get away from using found image at all (as many images aren't distinct enough to find), I now tackle this problem in a different way: I standardize the window, which means I can then click at a specific location in that window (assuming that the content hasn't changed; i.e. this isn't perfect for web pages which change a lot, but works great for app windows). Then when I'm done, I put the window back where it was.
After activating the app I want to work with, the basic macro looks like this: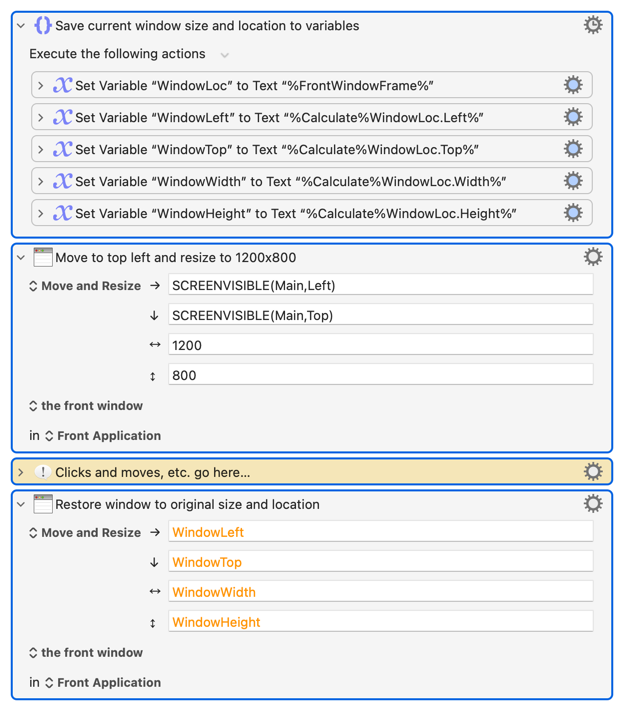 I've found this works really well for me in lieu of finding images. With a known window size, it's easy to click exactly on the item of interest without having to find the image representing that content.
It's definitely not the solution for often-changing-content layouts; for that, you'll need found image. But for other stuff, this method works great for me.
Keyboard Maestro Actions.kmactions (4.5 KB)
-rob.