The ROUND function in KM only rounds off—1.5762 becomes 2. I was doing some stuff with weights in grams, and that level of rounding was too much. I searched the forums, but only found a couple threads that mentioned the usual trick (multiply by 10, round, divide by 10), but I didn't want to have to modify every variable I wanted to round off...and I wanted the ability to set the precision without having to edit 10 to 100 or 1000, etc.
So I developed a general subroutine (v10+) that will round any number to any specified number of decimal places. You pass it the number to be rounded, and the desired precision, and it does the rest.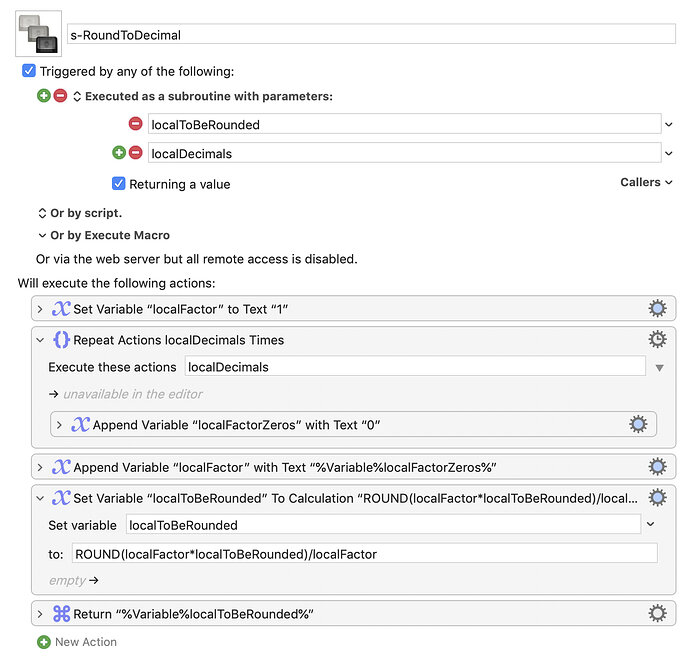 s-RoundToDecimal_2.kmmacros (4.4 KB)
The only thing I can't figure out is how to force format zeros if the number is even—so 72 becomes 72.00, for example. The "use format" option on variable calculations would be ideal, but the input box only accepts formats, not variables that hold a format, so I can't make that work.
I think I can do it with a MOD and a repeat step to add some zeros, but I haven't bothered with that just yet. If anyone has suggestions, I'd love to hear them.
-rob.