Hi, about prompt user input button, I read in the wiki explain like this:


that means I can add an extra button to get the other response.
should I do like this: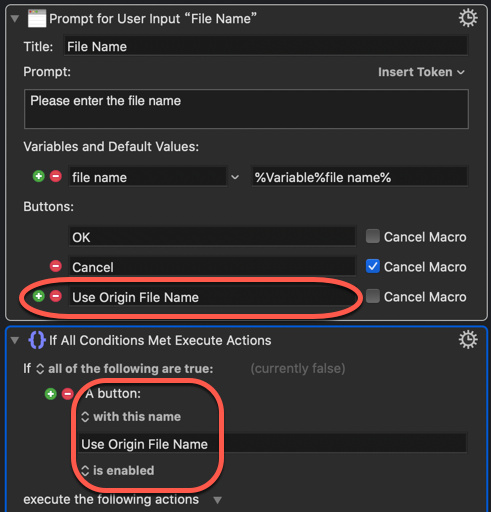 I want add an extra button called use origin file name, then use if the button "use origin file name"is enabled to respond the button.
But I find its not work.
Thanks