I'm confused. I have a Search and Replace action in a macro. If I execute the macro, the action works. If I call that same macro from another macro via an Execute Macro action, then the Search and Replace action doesn't work.
The red action in this macro is the one in question. If I directly run the macro via the Run button or the hotkey in the app, all the Search and Replace actions run as expected. But...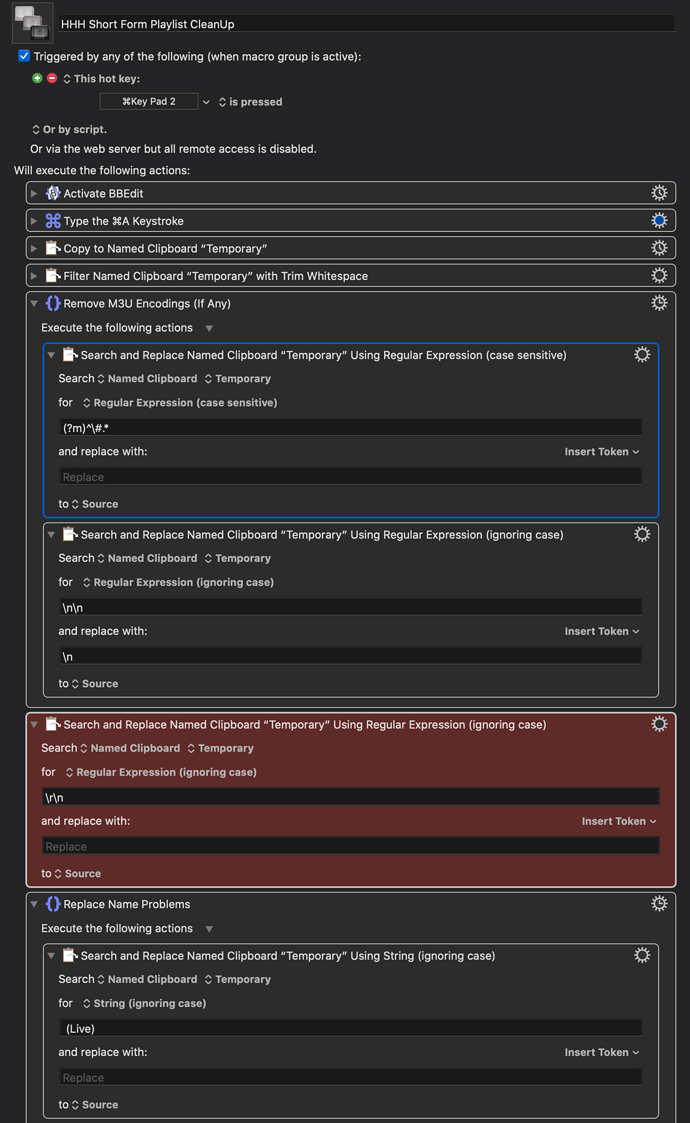 ...If I call the same macro here (again, in red), it does not fire the red action (leaving a blank line at the start of every file processed).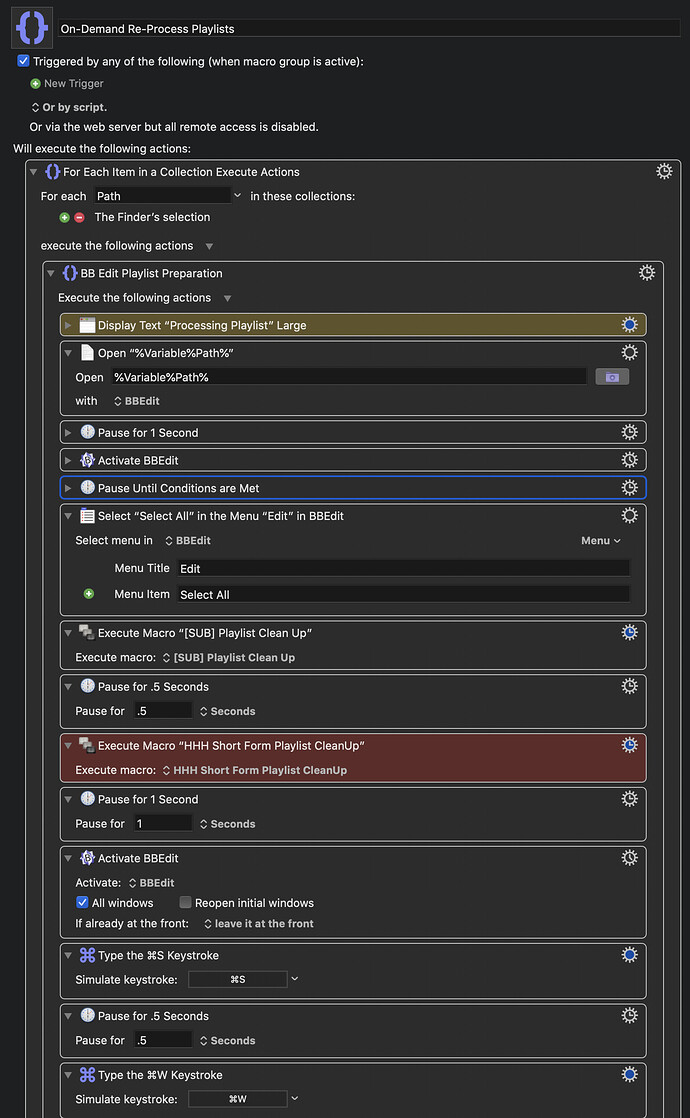 What do I need to do to make this work? I did try putting a pause in the first (sub) macro of up to 5 seconds, but that had no difference.