Here's the macro:
Add dropshadow to screenshots.kmmacros (5.1 KB)
And this is what it does - it adds a border and a drop shadow to any image you have on your clipboard. It saves the clipboard to a file, does the ImageMagick magic, and reads the file to clipboard again.
Here's the regular image copy of this macro: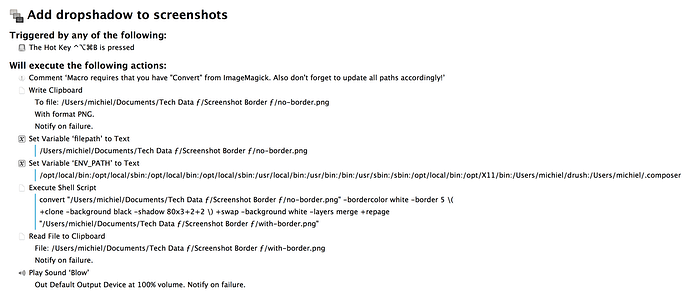 And this is that same image processed by the macro with a subtle border and drop shadow, which looks better in the kind of documents I need to produce for my job: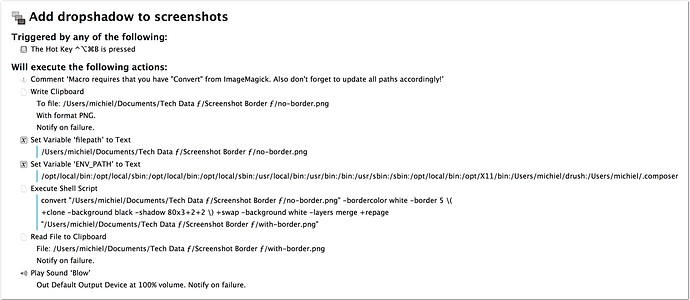 I add the 'play sound' step at the end just as a control that the macro has executed - it sometimes takes a second or 2.
Be warned - installing ImageMagick is not straightforward if you're not fully proficient in Linux - I'm clearly not.
Cheers --Mike