Please forgive me I have no clue what I'm doing. I bought the app thinking I would be able to figure if out by tinkering with it. So wrong!
Is it possible to tag a folder based on one of the title of the subfolder containing the word $tems.
When ever I am finish working on a song for a client I create a new folder in that project folder with Client's Intial-SongTittle-$tems example: "P-Eleven Eleven-$TEMS". P is the clients initials an "Eleven Eleven" is the title of the song -$TEMS let me know the audio files are exported. To give the complete picture of what I am trying to accomplish
this is the File Hierarchy
/Sessions/Client's Name (all clients get there own folder)/Song (each song get a project folder)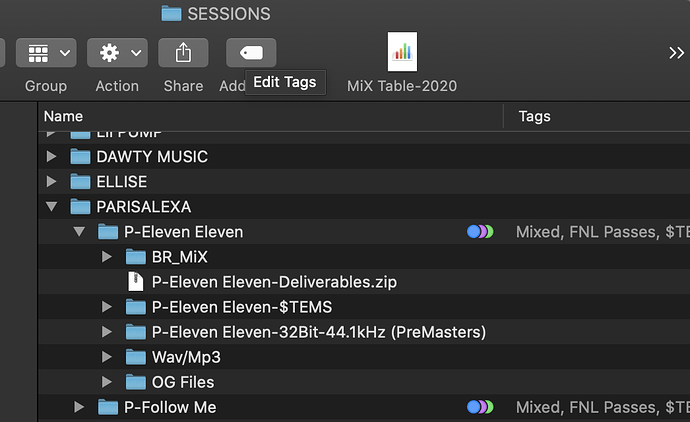 Each song project folder starts out with the following folder:
BR_MiX
Wav/Mp3
OG Files
After a song is complete which sometimes could take weeks the $TEMS" folder is created. Whenever that gets created I would love for the Song Project folder to automatically get tagged with the $TEMS tag that I already created.
Please tell me this is doable