Hey Folks,
Many people have asked for Keyboard Maestro to support a menu-anywhere feature over the years.
Peter says this is on the to-do list, but there's no telling if/when it might happen.
There have been a number of utilities over the years that have supported this feature.
Better Touch Tool I believe is amongst them.
But there's a relatively new contender in town:
Menuwhere by Many Tricks Software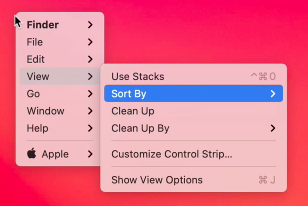 At $3.00 U.S. it's a steal.
I presently own licenses for 4 of their products:
Desktop Curtain (use often)
Leech (use often)
Name Mangler (use often)
Usher (don't use often on this hardware)
I'm testing Menuwhere.
I don't really need it on my current hardware (Mid-2012 13" MacBook Air), but when I finally get my 5K M1 Max iMac I'll be thinking seriously about adding it to my collection of productivity-ware.
And no – they're not compensating me in any way for my endorsement.
-Chris