I'm experimenting with a "particular" way

of using a palette. Some might find this slightly mad.
My idea is this: The palette is visible (active) when the spacebar is pressed and held, and disappears again when the spacebar is released. I do it like this

With this shortcut the spacebar triggers the palette by up/down.
This works well. Explained with the example palette below. "Space + a" triggers action 1.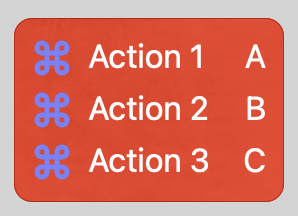 But it is clear that the normal function of the spacebar is no longer available. I tried the obvious: When the spacebar is pressed show the palette and type a space. This works. But only with "Insert text by pasting" and it is slow.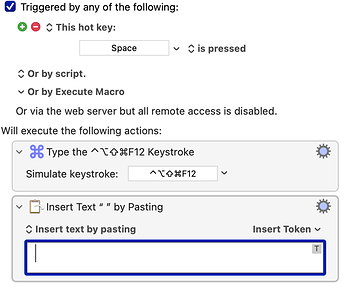 Does anyone know a better way to implement this "concept"? Thanks!