Hi, Forum Folk,
In Apple Music in MacOS Big Sur, I had a KM macro assigned to Cmd-S, which changed a Playlist View to "Songs."
Since Monterey, in Music, Cmd-S is assigned by default to "Burn Playlist To Disc" in the "File" menu.
Questions:
1) Shouldn't KM override the key assignment in an application?
**2) In KM, as I'm trying to re-work the macro using the Action "Select or Show a Menu Item," the Menu displayed in the pulldown list within the Action shows a different menu hierarchy than what now appears in Music.
I tried a KM recording of my keystrokes, but it simply invoked the Action I'm referencing above.
I've attached a screenshot showing the difference in what appears for the View menu in Music, and in the KM dropdown menu for Music.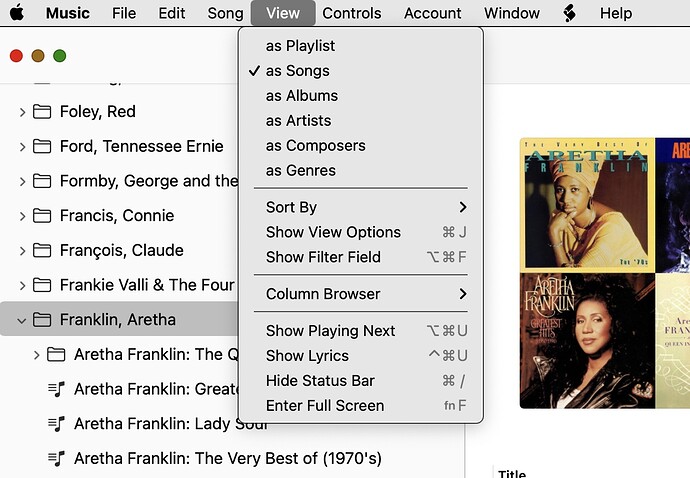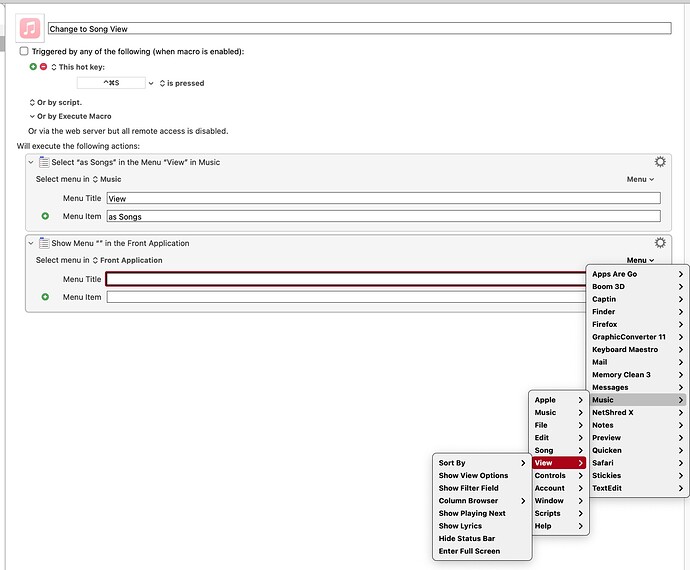 Any suggestions about how to get a keystroke to select "as Songs" from the Music menu "View?"
Thanks.
**