I want to toggle the checkbox at:
System Preferences-->Accessibility-->Display-->Reduce transparency
at the start and end of a KM macro.
(I am doing this in an attempt to solve a problem matching a "Clicking Found Image" after right-clicking an image on an Opera webpage. "Reduce transparency" does seem to solve the problem but I'm not sure if that is the best way to fix that issue.)
Can you see the error in my AppleScript? Or is there an easier KM-only solution? Thanks.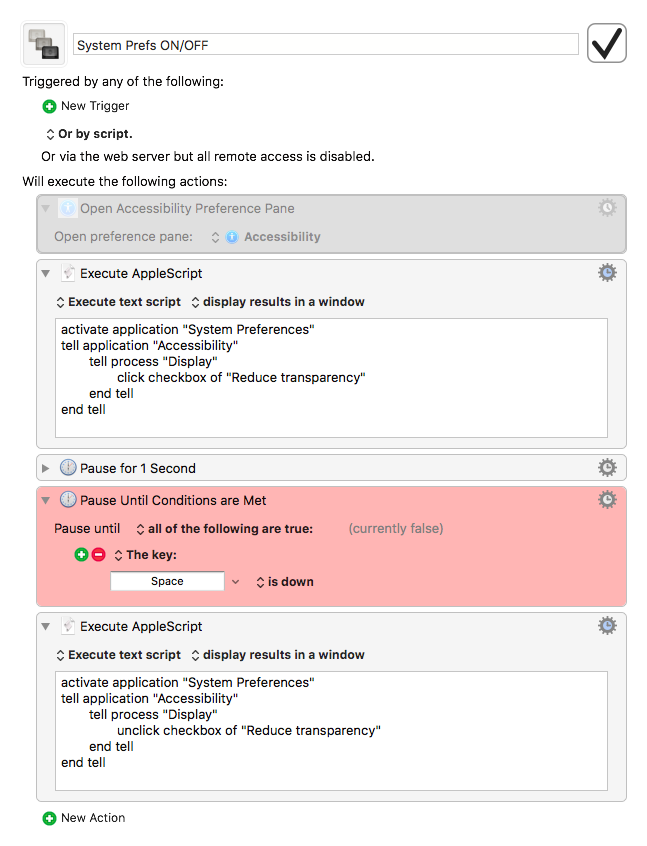 System Prefs ON-OFF.kmmacros (3.5 KB)