This is an issue with the scripts I have been creating, I had tried and tested them and not found a problem now running in keyboard maestro there is an issue.
One of the issues is which one is creating the issue?
I only know there is an issue from the mac slowing down and the activity monitor is not responding,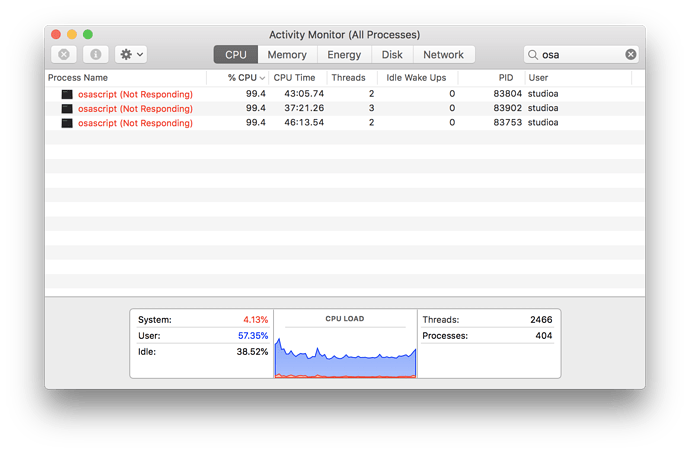 How can I help identify the issue. I added a timeout to specific script that I'm sure is the issue, but I still see it hanging.
Any Suggestions please?