Since I upgraded to macOS High Sierra, I found that Spotlight search for filenames doesn't work as good as it did in previous macOS versions. I submitted a bug report to Apple some months ago, but I don't expect a reply or fix soon…
So Keyboard Maestro to the rescue! (i hope)
The problem:
In attachment I made a selection of 23 files:
example files.zip (12.9 KB)
I made them empty (zero byte) files because only the filename is important here.
Let's search for files with venti and system in the filename: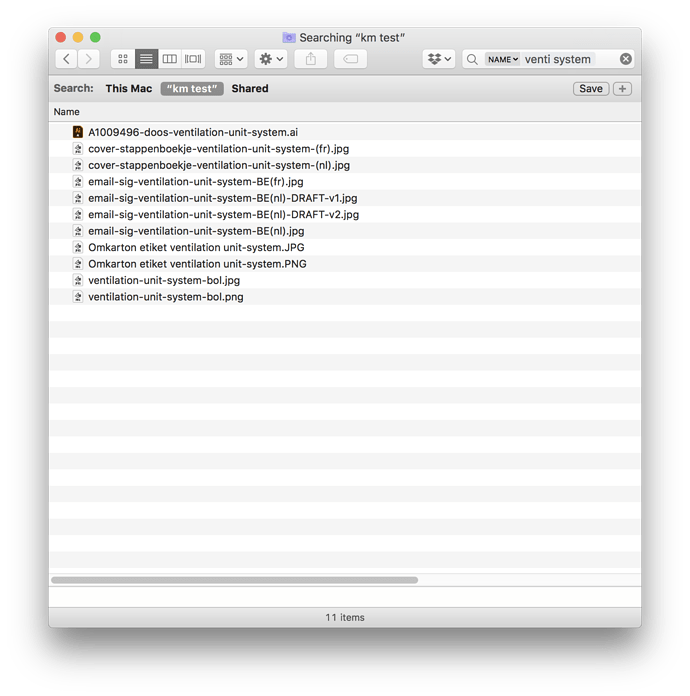 This should return all 23 files, but since the upgrade to High Sierra this returns only 11 files. This is a serious problem in our workflow. I use filename search all the time.
As a workarroud, I can search using name contains: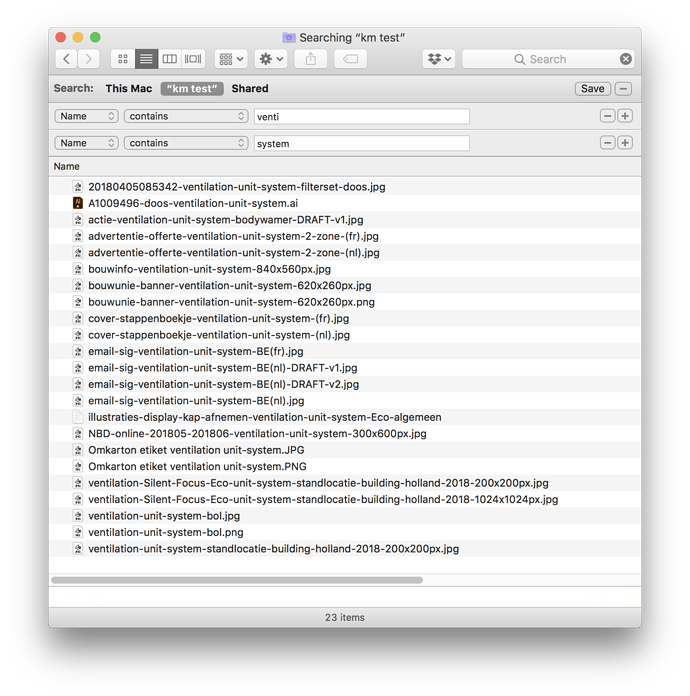 This brings up all 23 files as expected. But it's very cumbersome compared to simply typing it in the searchbox. So I want to automate this using Keyboard Maestro.
Whenever I type a search query in the search box and hit CTRL+ENTER, it should trigger the KM Macro. I can split the string into different variables, and let KM add a "name contains" row in the finder window for each variable. But that involves a lot of simulated clicks.
Any ideas for a better solution, with less GUI scripting?
One idea is to use the powerful mdfind in terminal, but I'm not sure if and how search results can be displayed in the finder window.
Any help is greatly appreciated!