I am using the GitHub desktop. I got this far.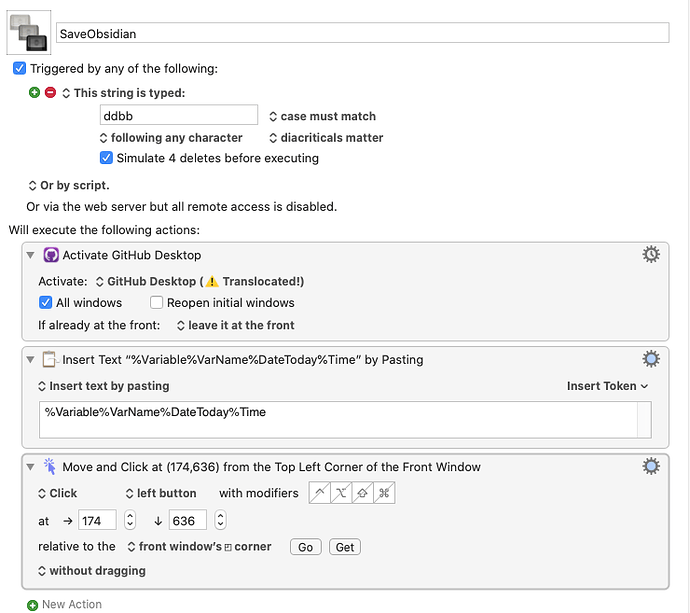 Something is wrong with GitHub. It is translocated? I am using a Mac Catilina and I dragging GitHub icon into all the other icons after it downloaded.
Next I try to insert text by pasting. I need to fill in something like the time and date into a field as the name of the item that I want to automate.
Finally I clicked on the button by recording.
Maybe there is a better way I select the field and then copy in the current time and date?
To click the button in the program, I think I just name the button as displayed and then set up to click a button. Or I record the process.
Grateful for any help.