Hi,
I am trying to create a web url-based macro. I mean "a macro that I would trigger via a keyword and would be triggered only on a specific website".
For example: when on the Keyboard Maestro forum and only on the Keyboard Maestro forum, typing "nn", would trigger some action.
For this to work, I need to get the url of the browser I am using to make sure I am on the Keyboard Maestro forum website.
I honestly do not know how to make it work. I took a look at this thread ( [How to use Chrome URL as a macro trigger?]), but as I am using the Brave browser 90% if not more of the time, that didn't really help.
What strikes me the most is I can't set the right conditions so Keyboard Maestro triggers the action I want to trigger.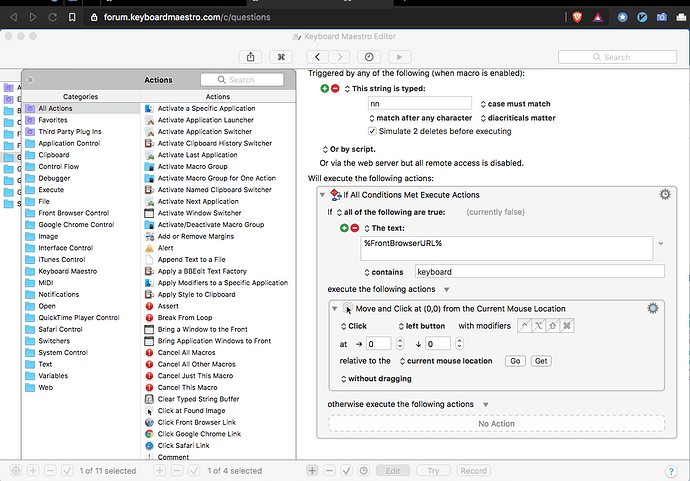 How can Keyboard Maestro return false as the url does really contain "keyboard"?
Reading the documentation didn't help on this particular point as is only a description of the if then else action.
It is certainly more a problem of method than anything else as I am new to Keyboard Maestro (and loving it more every day).