I don't know does everyone's KM engine relaunches after the KM editor reopen but mine has the problem.
After I close the editor and reopen it, KM engine got disappeared and doesn't launch again (without any messages)
I was so annoyed so I figured it out which elements makes that crash.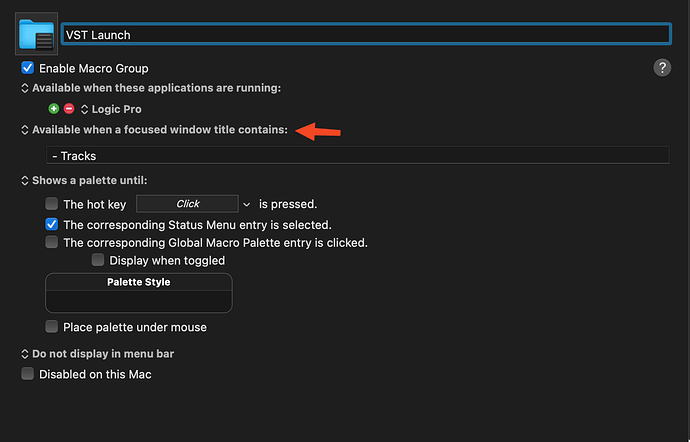 In my case
Available when a focused window title contains:
in the macro group launching condition
makes the crash.
Is this the normal behavior or a bug?
Hope it get fixed if it's a bug.
Thanks.