@peternlewis Pardon me if this has been addressed before. I want to be able to build a variable containing styled text, so I can display it in a Display Text in a Window action, like this: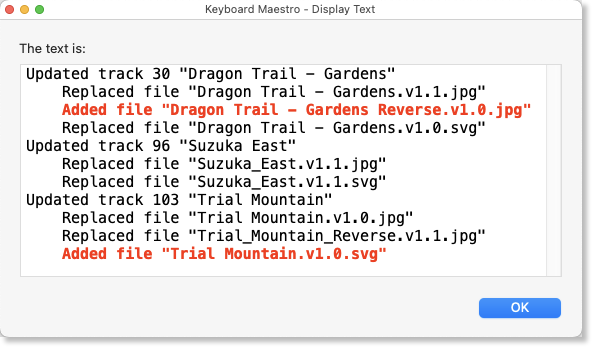 I know I can do this through a custom HTML prompt, but I know that sometimes when we ask something like this from you, your first reaction might be "that's too hard", and the next thing we know, you've worked miracles.
So I thought I'd ask. Thanks!
PS: My initial thought was a Display Text in a Window action that supports Markdown. I would imagine there might be libraries already available to do this type of thing. Don't know if they'd be free, of course.