Hi all, I'm trying to create a "prompt for user input" page, to allow them to put in the information for a online database forms that need to be filled out daily. I don't have access to be able to create a one page form on the database itself ( that would be easier) so I'm trying to create it in KM.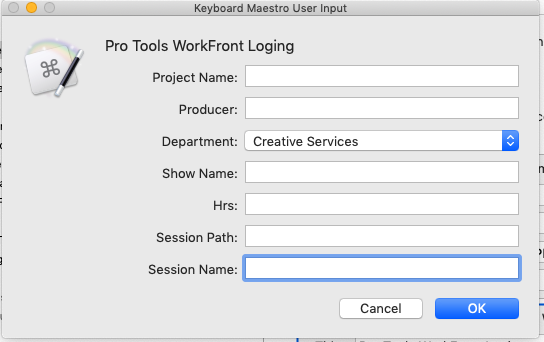 This is what I'm starting with . My question is , is there a way to have "prompt with list" in the "Prompt for user input" Variables? what I'm trying to do is have a excel ( or something else) with a list of producers name and departments. where when you start to type in the producers field it will drill down from the list and when you find the name it will enter in to the producer field and also the department field. if the name isn't there it would add it to the end of the list. Once that is filled , go out to the online forms and fill them in.
There's probably a better way of doing this , any suggestion would be great.
Thanks
David