Short press works fine. It just opens the Keywords panel in Lightroom.
Long press, which should load the Keywords profile (the buttons for working in the Keywords panel) is trying hard, but just goes to that profile for a split second, then returns to the Lightroom default profile.
Here's a screenshot showing the SD "LR Keywords" profile and my KM macro: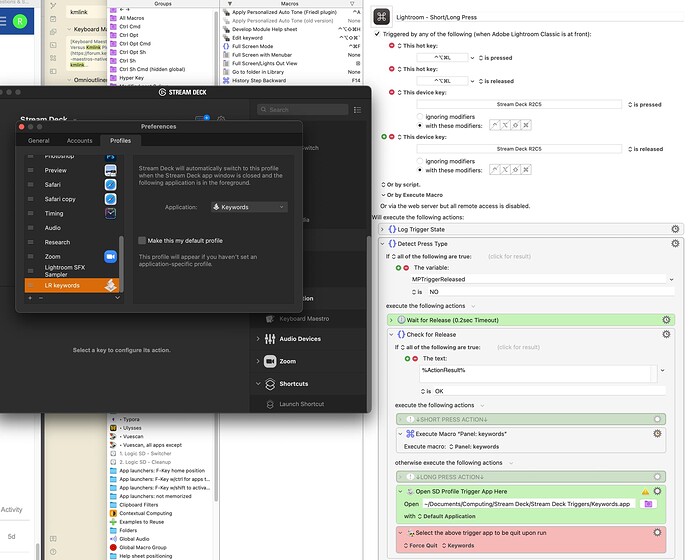 All.... most.... there!