I've searched and followed in this post Is there a way to click on the image found in "Pause Until Found Image"?
However not able to get work. Below is the macro: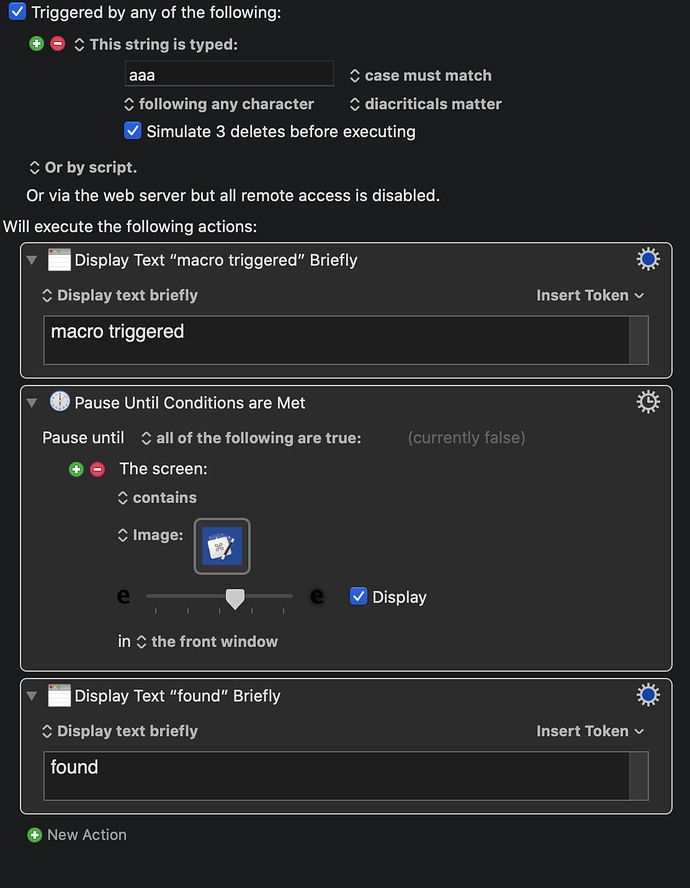 The image I tried to find is the KM icon that in the top left corner of this forum. Then I minimized all windows except this chrome tab that on this forum. Then I triggered it by typing 'aaa', the 'macro triggered' text displayed, but it just continuing search the image and never find it.
Could anyone help to see what I am missing? I've tried several other images as well but none works
Thank you.