Hi, All,
The concept of my macro is reasonably simple: when the title of Microsoft Outlook's focussed window changes from "Inbox • ..." to "Searching 'Inbox'", I want KM to click the "All Items" button. Problem is, the macro never gets triggered. (I haven't had any problems with getting the button click to occur—just the trigger.)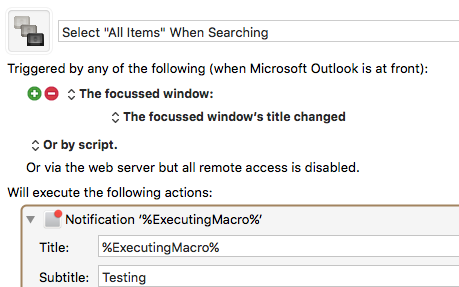 I've also tried the option "The focussed window title changes" though I have no idea what the difference between the two options is.
In any case, the macro never executes.
Is the problem between the keyboard and the chair?
Thanks,
Bill