I have several text replacements set up. Lately, the text replacement is changing case midway through the replacement. An example is a substitution where the replacement text is an email address. Here's the code: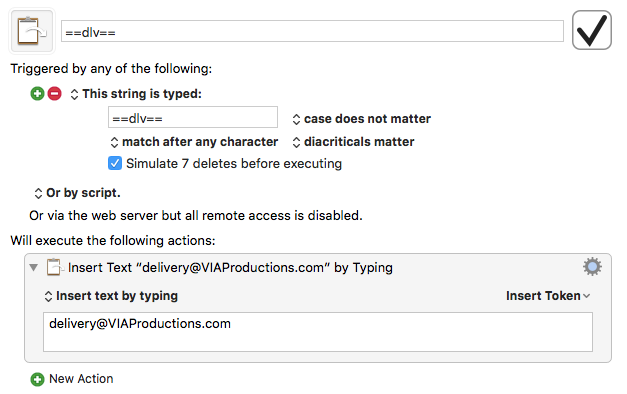 The text is coming out as delivery@VIAProductIONS>COM
This didn't happen the first couple of weeks after creating the text substitution macro. And no, I'm not hitting the shift key or have the caps lock key set.
Any suggestions as to the cause?