I setup an APFS Volume for Catalina on my MacBook Air which is shared with my Mojave install.
I wanted to try to save some disk space by not downloading the same apps on both Volumes, so I linked the /Applications/ folder from my Mojave install to ~/Applications/ on my Catalina install.
This has broken all of my app-specific settings in Keyboard Maestro, because it has been using "Match by Path" and now it thinks the paths have changed.
I can fix this by switching to "Match by Bundle ID":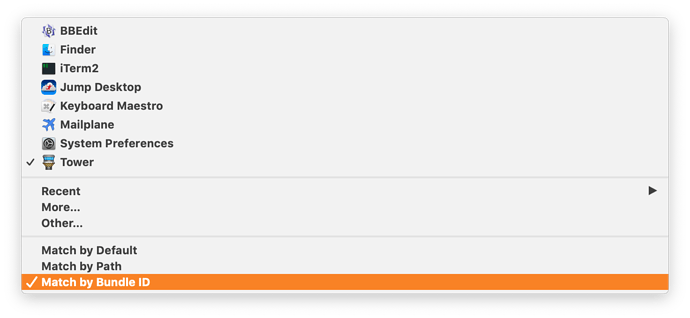 but it's going to be tedious to do this for every one of my Keyboard Maestro folders and macros which are using paths instead of bundle IDs.
Is there a way to automate this?