I would like to set a hot key so that I Photos, when I hit CMD + SHIFT + E, instead of doing the default export, I want to do the export unmodified. I thought I could use Menu commands, but the menu commands change depending on how many items are selected, as the image is shown below: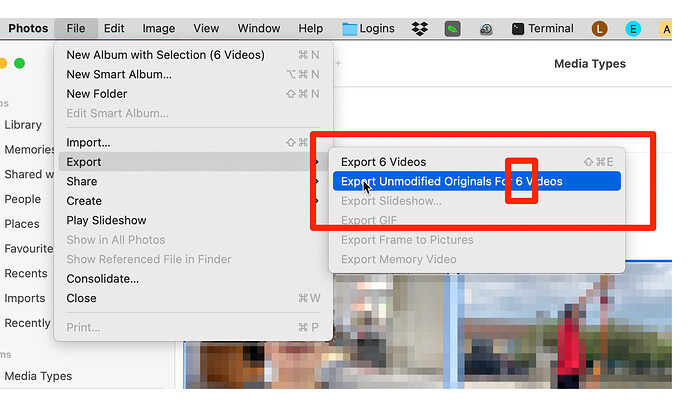 Is there a way I can set up a macro for this, given that I might want to export 1 or 100 items. Note that using Found image is not an option as I would have to cater for light/dark mode and also changes of accent color.
Do you think this is possible?