Running KM 6.4.8 on Mavericks (10.9.5).
The below macro works (mostly) in Safari, but not Chrome.
####Issue: When I copy rich text from a Chrome web page using a KM macro, the KM clipboard actions seem to treat it as plain text.
So, if I copy, for example, bold text from Chrome, and add plain text prefix and suffix on the Clipboard, the result is all plain text.
####How to I make this work in Chrome?
####After further testing I found:
Manual copy/paste from Chrome into TextEdit works as expected -- all rich text formatting retained.
Running the KM macro with Safari retains some, loses some, rich text formatting
Running the KM macro with Chrome loses all rich text formatting
See my example below.
####My Macro:
BRW- TEST Combine Rich & Plain Text on Clipboard.kmmacros (5.0 KB)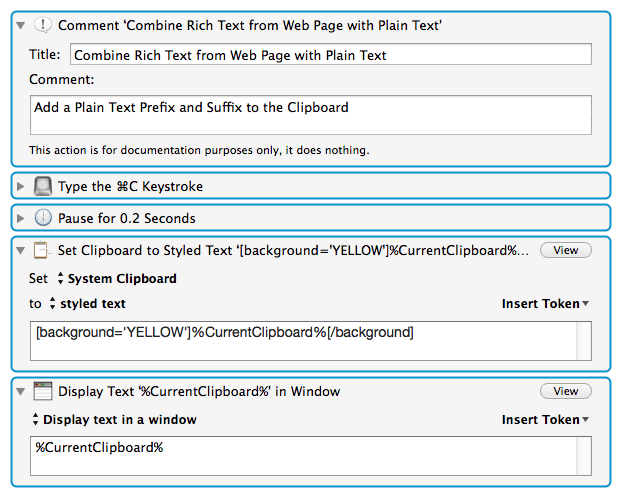 ---
EXAMPLE:
URL Tested: http://www.cnet.com/how-to/comparing-the-best-ways-to-store-your-photos-online/
####Copy the below selected text from Chrome or Safari:
####Manual Copy/Paste from Chrome into TextEdit:

####Chrome Result:

####Safari Result: