So I have this macro. A program will randomly quit on me (was in development, but they stopped). Unfortunately, I can't stop using the program. Whenever it quits, two messages pop up and I'd like them to be closed and have the app be reopened. So I was trying to do the following script: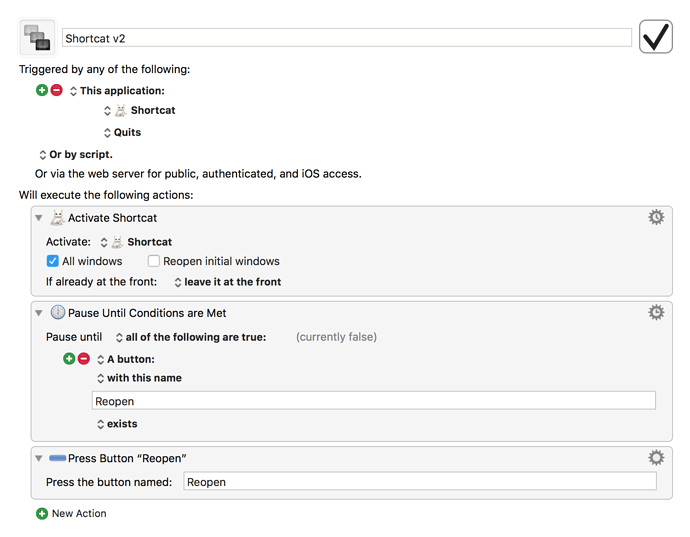 For whatever reason, the system will not sense the button at all. Here's a screenshot of the notification:


Also, I have a screenshot of the accessibility inspector (I was thinking of doing UI scripting, but I'm terrible at it: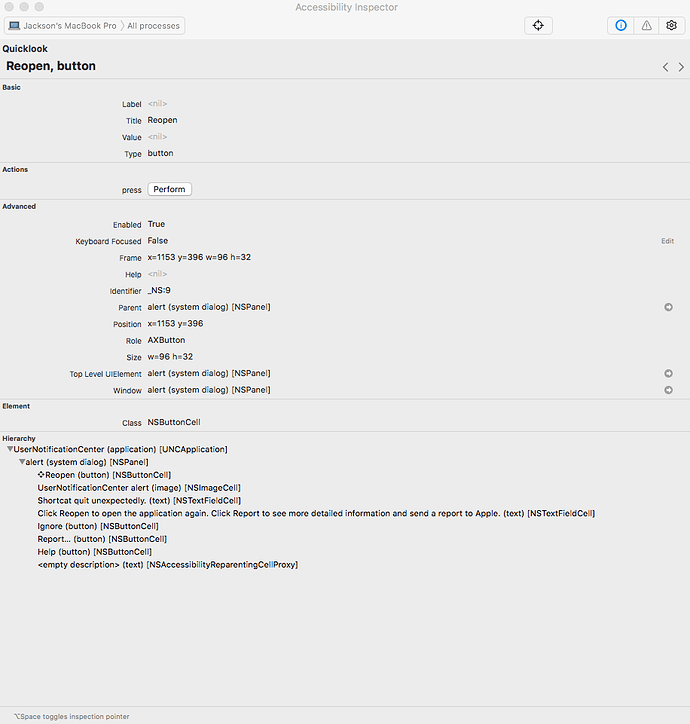 I could definitely just do a bunch of keystrokes, but that's slower and less accurate (pause time, etc.). I'd also rather not do found image either.
Any suggestions?