I have a KBM macro that opens and logs into a Java program. When I run the macro, I usually get this macOS system message. The login proceeds fine in spite of this, so I'd like to add, to the macro, a step that removes this message when it pops up, by clicking on "Ignore":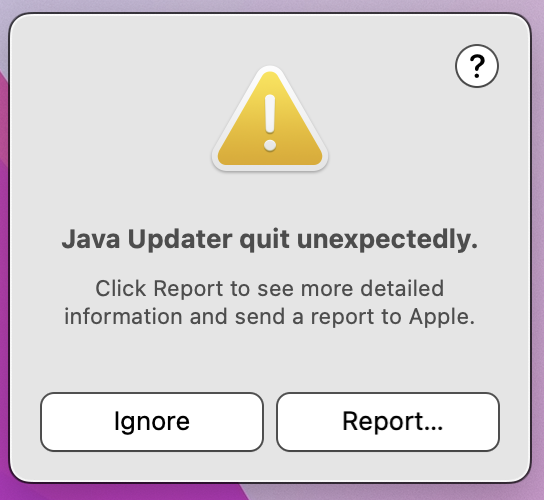 For testing purposes, I made this stand-alone macro just to close the message. It doesn't work...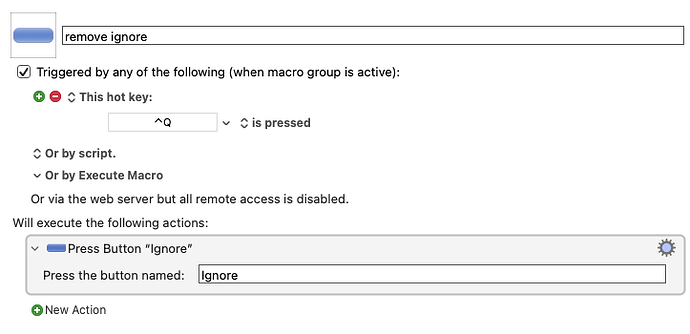 ...giving me this error message:


Even if I first click on the message to ensure it's the active window, like so, I get the same result: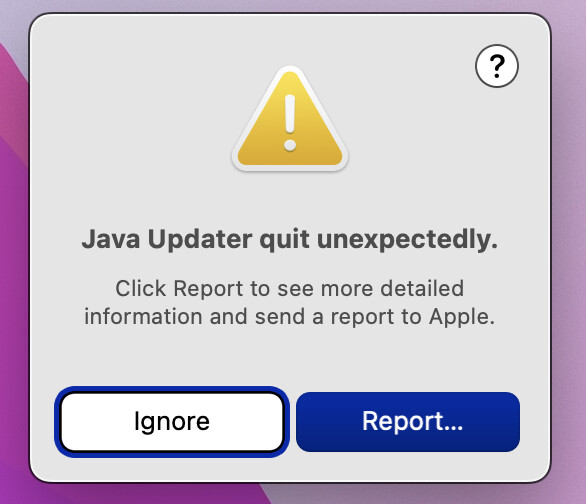 Is "Ignore" not a "Button", or is the issue something else?
The following is the only approach I've gotten to work, but I'd rather not rely on Found Image, since I've previously found it doesn't function consistently. Though maybe it will work OK with something as distinctive as a caution triangle.