I have the 2008 version of MS Word which doesn't allow for recording macros. That's a shame. Short of buying the new version of Word/Office, it occurred to me that KM might do what I'm asking:
Search for a bunch of words and highlight them. Example, have KM search for the word 'very' and highlight it, then move through the entire document looking for and color highlighting that word. When it's done, move to the next word in my list, say 'could' and do the same. It's essentially a search and replace - it replaces the word 'very' with the color highlighted word 'very.'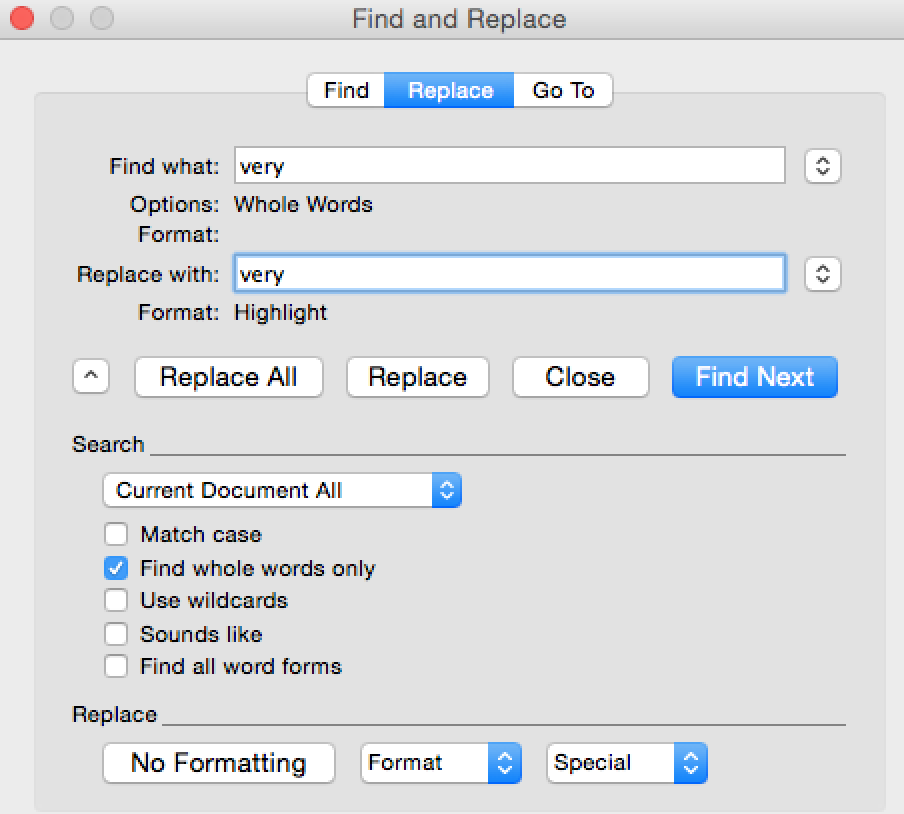 Filler words** are what I call them. Words writers often cut or modify to make a manuscript or document stronger. I have about 40 such words/phrases that I search for when editing a long document/manuscript.
But does anyone know of a better way to do it than creating 40 or so macros like this: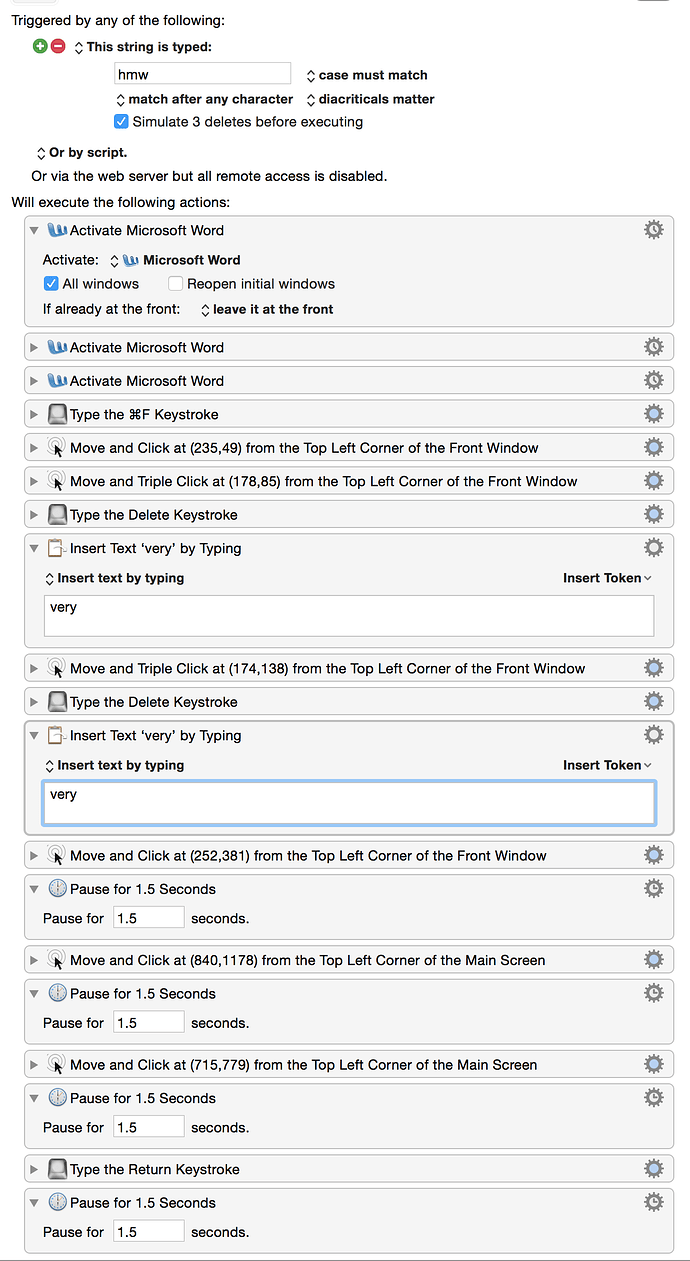 ** If you're interested, here's how MS Word 2007 allows for macro recording to search for, and highlight filler words. http://melissajagears.com/weasel-word-list/get-word-to-highlight-your-weasel-word-list-with-one-button-click/