I have several simple hotkey triggered macros that I was thinking of combining into one macro with multiple hotkey triggers and then using a switch statement to determine which hotkey triggered the macro.
I'm using a hyper key (caps-lock=shift+ctrl+opt+cmd)+ as the trigger. While setting up the multiple hotkey triggers is trivial, I'm not sure how to specify a particular hotkey sequence within the switch action.
A couple options I see are: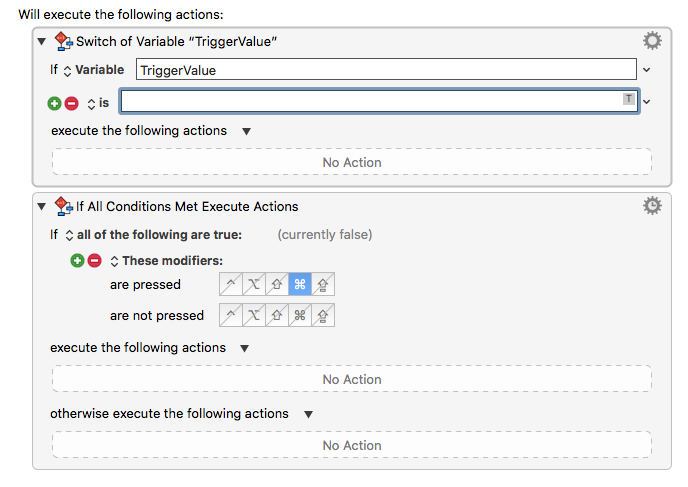 If Variable TriggerValue is ... I don't know how to specify + in that textbox.
or trying to detect if modifiers are pressed (seems poor).
Thanks.