Hi:
I'm listening to the awesome MacSparky Field Guide to Keyboard Maestro; thank you for the link to this incredible resource!
I bought the Stream Deck M2 because it was spoken so highly of. Finding the plugin took a little work (maybe you would like to suggest putting a link to it in the Field Guide???), but eventually all went well. The button setup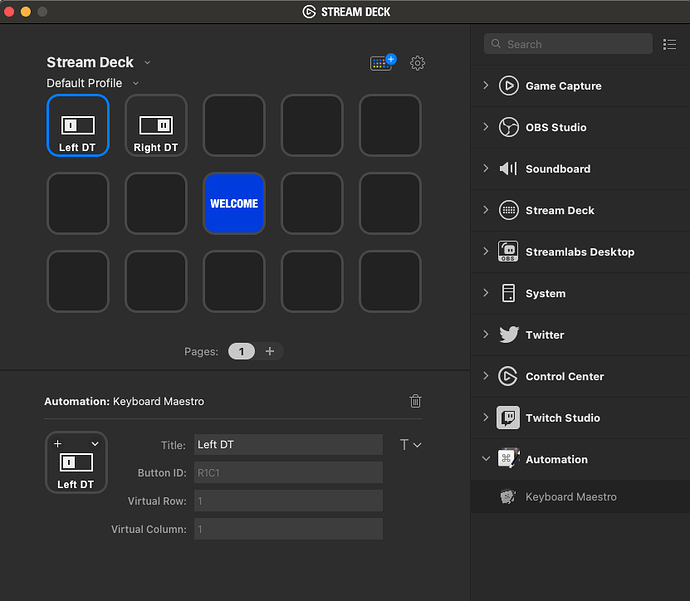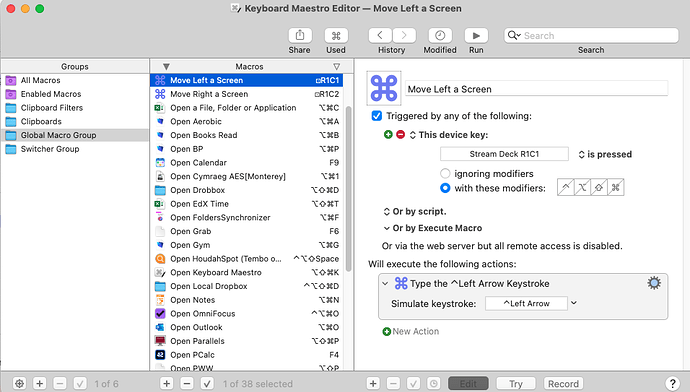 went fine following the clear directions, but when all is said and done it doesn't work. If you get a chance, would you be able to look at my setup and tell me what stupid mistake I've made?
No time urgency on this.
Thank you very much! Tom
The macro is supposed to type Control Left Arrow and move the Spaces on my screen one to the left.
I just learned about the awesome interactive help feature; what a gem!
Attached are a bunch of screenshots. Accessibility was toggled. The macro fires from Stream Deck; it just doesn't do what it is supposed to. Same thing with the "Try" command. Everything works fine when I hit the Control-Left Arrow keys directly.
Thanks!!!