Hi everyone,
I'm new to KM and the first macro. I would like to create a macro to trigger when Obsidian quits (or periodically when the app is running) and then my vault folder which contains a non-set number of sub-folders (on multiple levels) and their files should be copied to a different folder. I would like this to silently happen in the background and not by manually selecting the folder with the finder.
Note for the Source folder: the number of folders, sub-folders and files can increase over time and can be deleted as well from any sub-folder.
Note for destination folder: it will need to be deleted and replaced by the updated copy every time the macro would run.
After testing different scenarios for few hours based on what I understood from 2 forum posts, I still struggle to copy all files of sub-folders and each sub-folder. This means that some sub-folders and files were not copied. I can't understand the logic behind the output of the macro.
Here in attachement is what I tried at last. But it fails to completely do what I want.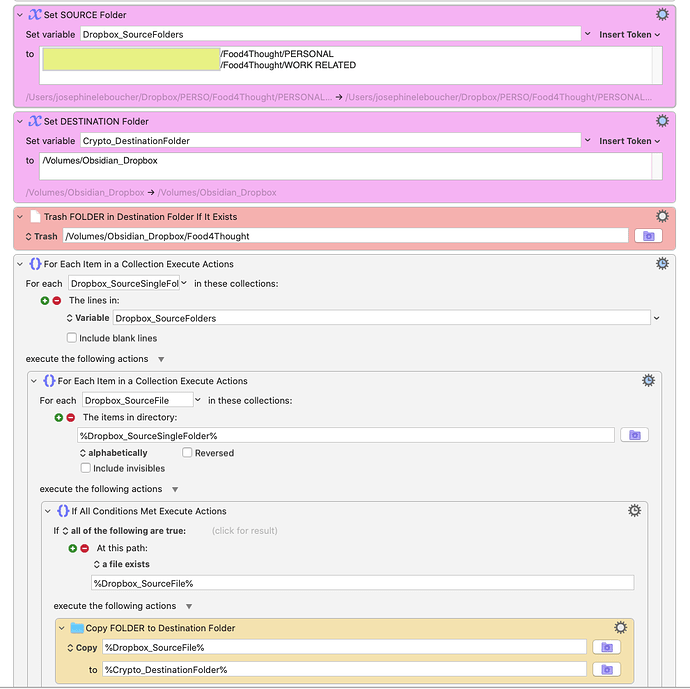 Hopefully I was clear enough with what I attend to do. I will be grateful if some of you cold show me the right direction.
I use KM 10.0.2 version.