Help! I'm at a loss for what should be a simple Macro that will:
Copy the URL and name of the webpage I'm currently viewing, in any browser [but if it must be browser-specific, then just in Chrome Version 78.0.3904.87 (Official Build) (64-bit)].

Open a new tab in the browser with a particular URL (a Facebook Messenger conversation).

Paste the webpage name, followed by the URL (on a separate line if possible) into the Messenger conversation as new text.
I have attached an image of the macro I created. All it does is make a New Front Browser Tab with URL. This is the error message:
Action timeout exceeded. Macro "Messenger Weblink to Scott" cancelled (while executing Copy to Named Clipboard "Web Page Title").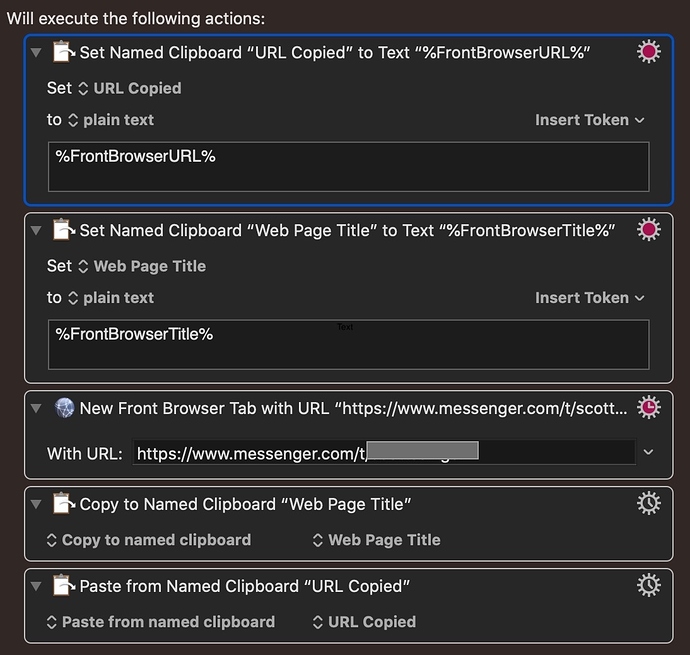 I'm using:
Keyboard Maestro Version 9.0.3
MacOS Catalina 10.15.1, MacBook Pro 13"
Allow Javascript from Apple Events has a checkmark next to it