I gotta be honest, sometimes KM is the easiest thing to work with, sometimes the most basic thing seems to be the most confusing... sorry for the frustration, but I've been looking at this macro for the last 20 minutes and I just can't seem to understand what's wrong with it and it's really getting on my nerves...
(⌥ ⇧ ⌘ C is what I use to copy the path)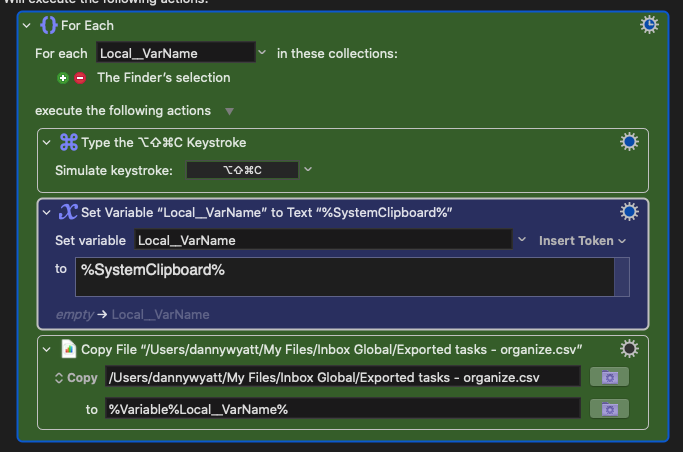 This is all I have, no other actions.
All I want is to select a group of folders, and send a file to all of those folders.
I don't understand what's wrong here...
EDIT: Ok so I tried removing the "Set Variable" action and it's now working, but I'm confused as to why it works without it, but not with? If the variable is set to the Clipboard, isn't the Clipboard supposed to change on every "pass" and update with the new path?