I have made a macro for copying a table in InDesign and then saving the data to a text file.
The first very simple macro (see below) did not work. Every cell becomes a new line when saving the text-file.
Bechmann - Export marked table to text file - Linebreak instead of TAB.kmmacros (4.0 KB)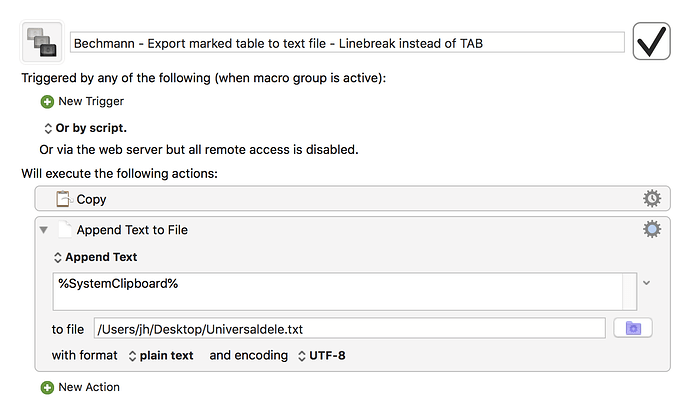 Result:
https://d.pr/f/wY3PIQ
But the clipboard contains \t between cells. I can not see why it becomes a line break in the result.
Is this a bug or some expected behaviour I can not see.
Files for help to solve this:
PDF: https://d.pr/f/lp4Scm
InDesign: https://d.pr/f/7Zw4qA
Clipboard: https://d.pr/f/G4n5YA (made with this macro)
I got it to work with this macro.
Bechmann - Export marked table to text file - Works.kmmacros (5.1 KB)