Hi,
Since upgrading to KM7, I have been having troubles with my clipboard macros. I have 7 macros for copying to seven different clipboard and pasting from those clipboards. Since upgrading, they are not copying the right information into the clipboard. They are getting the contents of the current clipboard and not not the current selection. They are setup as: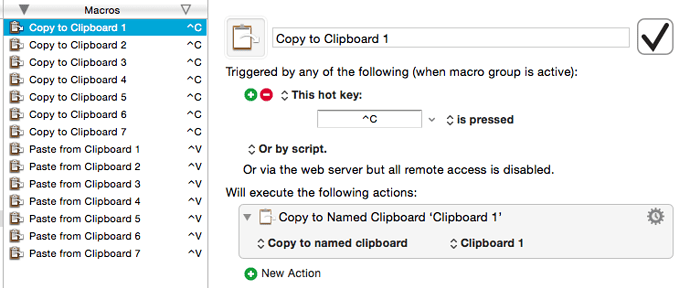 Has the functionality of this action changed? I have also noticed that this is not always consistent. Sometimes it is working as before, but other times it behaves as above.
I use these shortcuts a whole lot. But, with the relative flacky nature now, I am inclined to revert to KM6. Please advise me on how to get this to work better. Thanks.
Richard Guay